Coolant Line Assembly, 36" Metal Braided 3854
(Discontinued)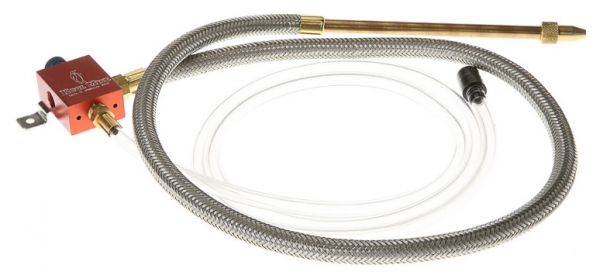 Kool Mist part number MBL-3
Part Number: 3854
(Discontinued)
Weight: 0.60 lb
Price: $99.95


This coolant line assembly fits Kool Mist General Purpose models.
This is a 36" long metal braid coolant line assembly.
Does not include the valve block shown in the photo.
This item ships directly from our supplier in California to you. It might be a day or two longer before it ships, and you will receive it in a separate package from other items on your order. You might receive this item a few days before or a few days after you receive items shipped from our warehouse.