Carriage Stop, Bench Lathe, Adjustable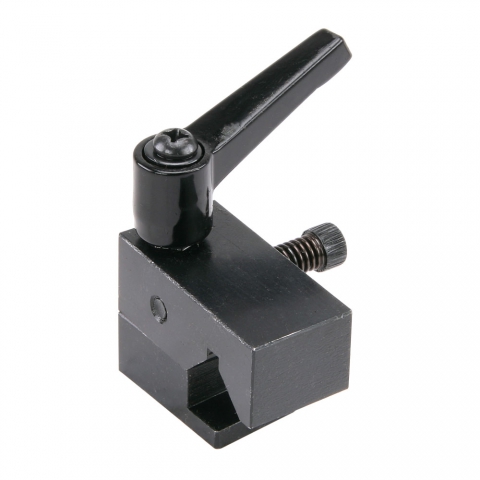 Part Number: 4159
Weight: 0.63 lb
Price: $32.11

This product is currently backordered.
Estimated availability:
31-Jul-2022
What is "estimated availability"?
Click this button if you want to receive an email notification when this product becomes available.
This carriage stop clamps to the ways of your bench lathe to provide a repeatable stop position. This is useful when making multiple cutting passes or when making multiple parts.
This stop incorporates a fine adjustment. It is locked with a lever so you need no tools to use it.
Compatibility
This product works with the following lathes. (If your machine is not on this list, check with us before ordering.)
LittleMachineShop.com 3536 HiTorque 8.5x16 Bench Lathe
SIEG C4 8.5x16 Bench Lathe
SIEG SC4 8.5x16 Bench Lathe
Travers Tools OT218410 OTMT 8x16 Bench Lathe
LittleMachineShop.com 3540 HiTorque 8.5x20 Bench Lathe
LittleMachineShop.com 3595 HiTorque 8.5x20 Deluxe Bench Lathe
LittleMachineShop.com 7500 HiTorque 8.5x20 Bench Lathe
LittleMachineShop.com 7550 HiTorque 8.5x20 Deluxe Bench Lathe
BD-920N Jet 9x20 Lathe
Grizzly G4000 9x19 Bench Lathe
Harbor Freight 45861 Central Machinery 9x20 Bench Lathe