Collet Chuck, ER-32, 4" Diameter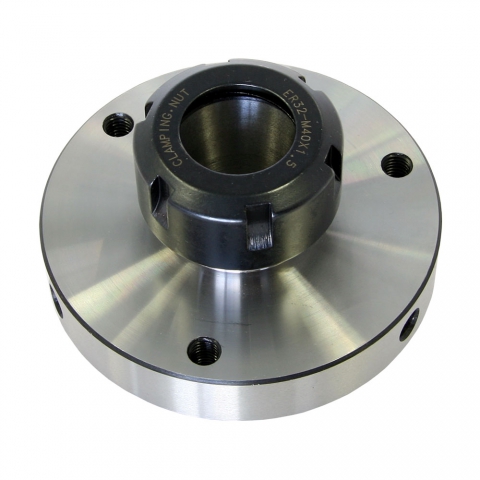 ER-32 4" collet chuck
Mounts on 4" spindle flange or adapter
Shorter than standard 3-jaw chuck
Allows 25/32" stock through the headstock of the lathe
Concentricity .0008"
This collet chuck for ER-32 collets mounts on the lathe spindle in place of the lathe chuck or can be used as a fixture on a milling table.
ER-32 collets range in size from 3/32" up to 13/16" so you can run 25/32" stock (the through hole on the lathe spindle is 0.800") through the headstock of your lathe.
The outside diameter of the collet chuck is 100 mm. It has a 72 mm registration diameter and mounts with three M8 bolts on a 84 mm bolt circle. The concentricity of this chuck is 0.0008" (0.02 mm).
*Collet must be assembled into a collet chuck nut before inserting into the collet chuck.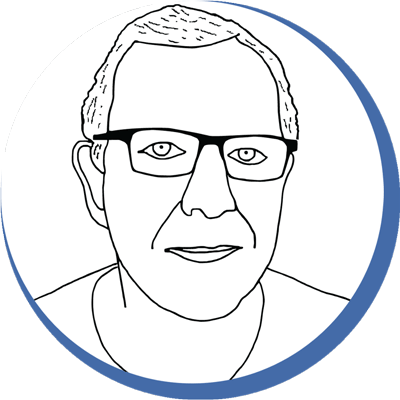 Chris' Tips
With all ER collet chucks, the collet must be snapped into the nut before placing it into the chuck. There is an eccentric ring inside the nut that engages the groove in the collet. That is what makes them self-ejecting. Tilt the collet again to remove it from the nut.

| | |
| --- | --- |
| | Reverse View |
Compatibility
This product works with these LittleMachineShop.com products:
This product works with lathes with a 100 mm flange chuck mount including:
Northern Tool 49656 KLUTCH 7x12 Mini Lathe
Big Dog BD-0618Ax300 7x14 Mini Lathe
Big Dog BD-0618x300 7x14 Mini Lathe
LittleMachineShop.com 5200 HiTorque 7x16 Mini Lathe
LittleMachineShop.com 5100 HiTorque 7x16 Mini Lathe
LittleMachineShop.com 7350 HiTorque 7x16 Mini Lathe
MX-8x14 Preenex (and others) 8x14 Lathe
Harbor Freight 44859 Central Machinery 8x12 Precision Mini Lathe
Grizzly G0768 8x16 Benchtop Lathe
LittleMachineShop.com 3536 HiTorque 8.5x16 Bench Lathe
SIEG C4 8.5x16 Bench Lathe
SIEG SC4 8.5x16 Bench Lathe
Travers Tools OT218410 OTMT 8x16 Bench Lathe
LittleMachineShop.com 3540 HiTorque 8.5x20 Bench Lathe
LittleMachineShop.com 3595 HiTorque 8.5x20 Deluxe Bench Lathe
LittleMachineShop.com 7500 HiTorque 8.5x20 Bench Lathe
LittleMachineShop.com 7550 HiTorque 8.5x20 Deluxe Bench Lathe