Tool Post Grinder, Bench Lathe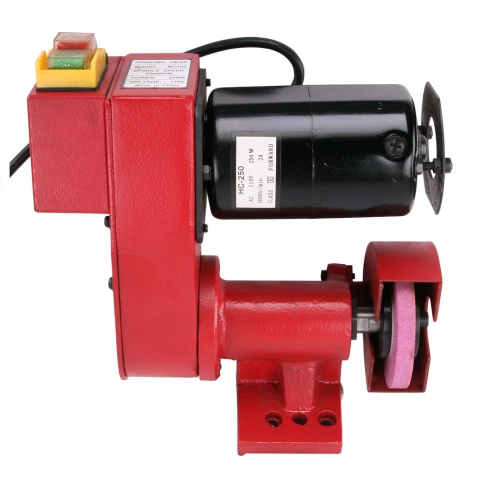 For LittleMachineShop.com HiTorque 8.5x16 and 8.5x20 Bench Lathe
For SIEG C4 and SC4 lathes
This tool post grinder includes a mounting bracket to fit the C4 and SC4 lathe. To install it, you simply replace the compound rest.
The grinder comes with 2 different grit grinding wheels (60 and 80 grit), and the tools needed to change them.
Motor 150 watts, 120V, 60 Hz.
The tool post grinder is approximately 8" tall, 9" long and 3.5" thick.
Compatibility
This product works with these LittleMachineShop.com products:
This product works with the following lathes. (If your machine is not on this list, we cannot verify compatibility.)
LittleMachineShop.com 3536 HiTorque 8.5x16 Bench Lathe
LittleMachineShop.com 3540 HiTorque 8.5x20 Bench Lathe
LittleMachineShop.com 7500 HiTorque 8.5x20 Bench Lathe
LittleMachineShop.com 7550 HiTorque 8.5x20 Deluxe Bench Lathe