Motor, Nano Machines CLOSEOUT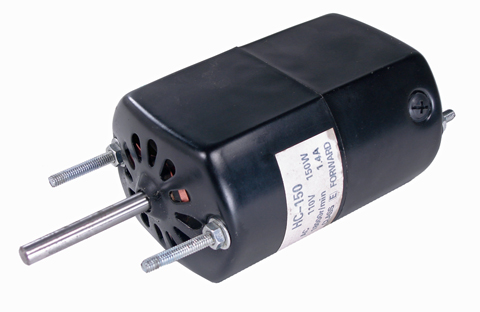 110V AC 150 Watt motor draws 1.4A
18,000 RPM (nameplate, not tested)
Turns clockwise when looking at end of shaft
This is the drive motor for all the nano machines.
The tool post grinder motor is approximately 104 mm long and 65 mm in diameter. The shaft is 6 mm in diameter and about 41 mm long.
The mounting studs for this electric grinder motor are M4, 24 mm long and 53 mm center to center.