Angle Plate, 2" Webbed End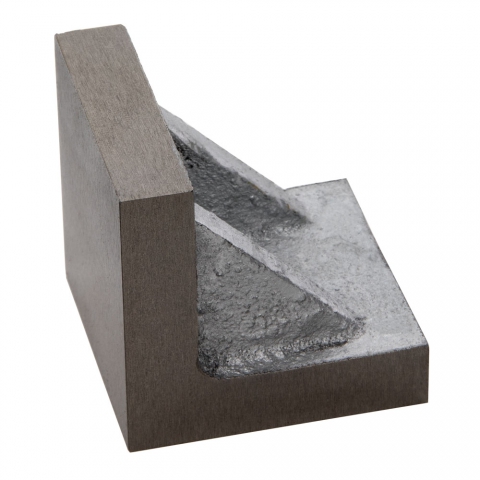 2" x 2" x 2" angle plate
Precision ground finishing
Square and parallel to .0005" per 6"
Webbed end
Made from high tensile cast iron
2" webbed end angle plate for squaring surfaces and job layout.
The angle plate is precision ground and square and parallel to 0.0005" (0.013 mm) per 6" on two working surfaces.
Made from high tensile cast iron, normalized and stress relieved.
Angle plate is 2" long, 2" tall and 2" wide.