Milling Attachment, Micro Lathe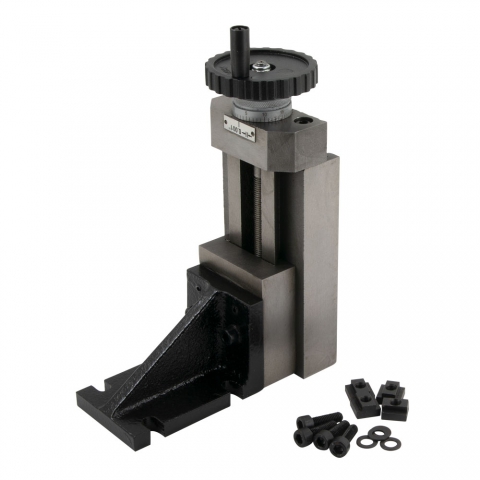 Micro lathe milling attachment
Fits SIEG C1 6x10 micro lathe
Mounts to micro lathe cross slide
Allows for milling functions using a micro lathe
Includes mounting hardware
Micro lathe milling attachment for the SIEG C1 6x10 micro lathe. The attachment mounts to the top of the cross slide and holds the workpiece while milling with a cutting tool that is mounted on the spindle. Vertical movement is 3 3/4". Handwheel advance is 0.050" per revolution. Made of steel and cast iron. Includes 4 T-slot nuts, 4 bolts, and 4 washers.
T-slot nuts are 8 mm.
See compatibility tab for machines that are compatible with this product.
Compatibility
This product works with the following lathes. (If your machine is not on this list, we cannot verify compatibility.)
Grizzly M1015 Shop Fox 6x10 Micro Lathe
Micro-Mark 85181 MicroLux 6x10 Micro Lathe
SIEG C1 6x10 Micro Lathe
Woodstock International M1015 Shop Fox 6x10 Micro Lathe