Tramming Set, Mini Mill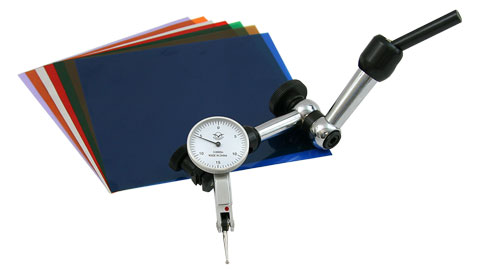 Everything you need to tram a mini mill
Dial test indicator
Universal arm locks with one knob
Shim assortment
This package includes everything you need to tram your mini mill and square your vise.
Mount the indicator on the universal arm, put the shank of the universal arm in a drill chuck, and check the four corners of your mill table.
Adjust the tram by shimming under the base of the column.