Part Number: 3867

(Discontinued)


Weight: 2.29 lb


$

36.95

On Sale

Regularly $49.95

This product is currently backordered.

Estimated availability:
Unknown
What is "estimated availability"?


Click this button if you want to receive an email notification when this product becomes available.
Share this page:
http://lmscnc.com/3867


Machine Shop Know-How: The Tips & Techniques of Master Machinists
By Frank Marlow, PE, with P.J. Tallman
528 pages, paperback, 7" x 10"
ISBN 978-0-9759963-4-8
Copyright 2010
Description
If you've ever wished you could take all of the knowledge of a master machinist and pour it directly into your brain, here is your chance. Machine Shop Know-How proves that there are no secrets in the machine shop, just information that is rarely documented—until now. This book focuses on manually controlled machine tools, but moves beyond the basics to present the problem-solving insights, shop shortcuts, and clever tips and tricks that normally take years of first-hand shop experience to learn.
This book is for industrial model and scientific instrument makers, R&D lab technicians, home shop machinists, prototype designers, custom motorcycle and car builders, gunsmiths, teachers, students, and anyone who has a fundamental knowledge of machine shop practice and wants to advance to the next level.
The book begins where "Machine Shop Essentials: Questions & Answers" leaves off. There is only enough overlap between the two books to provide continuity and context.
Using an easy to understand chapter format, Machine Shop Know-How presents hundreds of imaginative shop solutions devised by top industry professionals, including how to really organize your shop; how to truly master your lathe, milling machine, bandsaws and grinders; how to fabricate ingenious shop-made tools and modify existing ones; how to make clever and useful jigs and fixtures; and how to use the valuable skill-building lessons learned in this book to solve your own shop problems. There are over 100 pages of tips and techniques.
Chris' Tips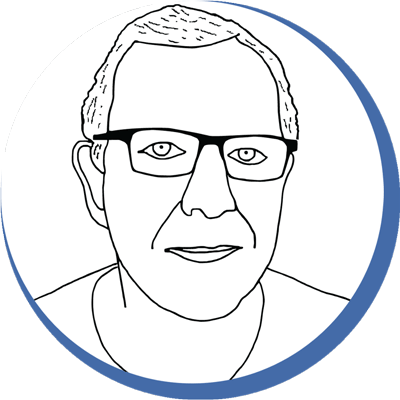 Chris' Tips
Here is the full index for Machine Shop Know-How. And here are some sample pages from each chapter:
Contents
Preface
Acknowledgements
Chapter 1 Setting Up Shop A Place for Everything; Human Factors; Tools for a Basic Machine Shop; Marking, Measuring & Layout; Safety
Chapter 2 Metals, Alloys, Oils & Hardness Testing Common Carbon Steel Sizes & Shapes; Carbon Steel Finishes; Steel Numbering Systems; Principal Steel Categories; Pipes vs. Tubes; Special Steel Products; Stainless Steels; Aluminum; Metal Hardness Testing; Lubricating Oils, Motor Oils & Cutting Fluids; Metal Characteristics
Chapter 3 Tapers, Dowel Pins, Fasteners & Key Concepts Tapers; Threaded Fasteners; Dowel Pins vs. Taper Pins; Important Machining Concepts
Chapter 4 Filing & Grinding Filing Basics; File Designs; Filing Practice; Overview Of Grinders; Bench & Pedestal Grinders; Disc & Belt Grinders; Die & Pencil Grinders; Other Abrasive Grinders; Surface & Blanchard Grinders; Grinding Projects; Grinding Safety
Chapter 5 Drilling, Reaming & Tapping Drills; Anatomy of a Twist Drill; Drill Chucks; Drilling Operations; Drill Press Projects; Reaming; Tapping; Tapping Projects
Chapter 6 Bandsaws Vertical Bandsaws; Upgrading a Budget Bandsaw; Work Holding
Chapter 7 Lathes Lathe Design; Lathe Set-Up & Tooling; Quick Change Tool Post Systems; Cutting Tools; Chucks; Collets; Work Holding; Turning Techniques; Sherline Lathe Tips; Knurling; Lathe Projects; Lathe Safety
Chapter 8 Milling Machines Introduction; Milling Machine Design; Setting Up A New Milling Machine; Measuring & Locating; Clamping & Work Holding; End Mills; Drilling; Boring; Face Mills & Flycutters; Quill Feed Methods; Milling Examples; Milling Machine Projects; Milling Machine Safety
Chapter 9 Machine Shop Problem Solving Layout & Machining Techniques; Threaded Fasteners; Repair Methods; Adding Security; Shop-Made or Modified Tools; Mechanical Components; Design Tips
Index
Credits
Click here to see the tabs view of this page.