Machinists Center Square, 1-1/2"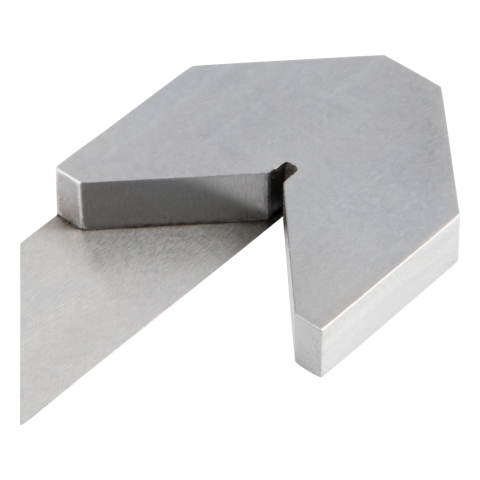 Rapidly locate exact center
Range up to 1-1/2" diameter
Features 90 degree V angle
Made from precision ground tool steel
Hardened and tempered blade
To find the center, insert work piece into the 'V' of the square and mark a line.
For round stock, rotate the piece 90 degrees and mark again. The intersection of the lines is true center.