Soft Jaws, 6" Lathe Chuck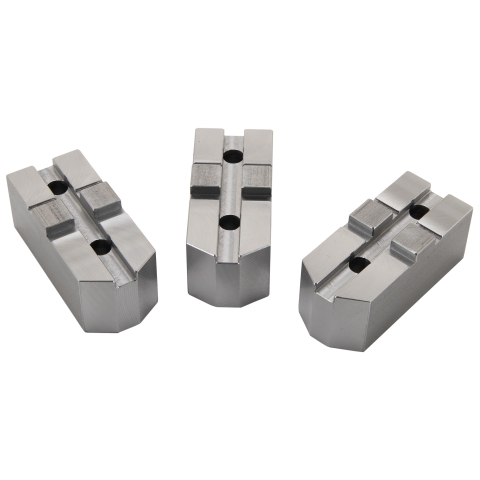 Set of 3 soft jaws
Fits 3-jaw 6" lathe chuck with two-piece jaws
Tongue & groove steel soft jaw set
Can be bored or turned to fit work piece
Supplies maximum concentricity on finish turning operations.
Can be bored or turned to fit workpiece.
Jaws can be hardened.
Chuck Size 6".
Groove Width D is 0.313
Tongue Width G is 1/2
Screw Size E is 5/16
Hole Space F is 1.500
Tongue to Front H is 0.866
Tongue Position C is Offset
Width Inch A is 1-1/4
Length Inch B is 2-7/8
Height Inch is 1-1/4
For use on Buck, Bison, Cushman, Huron, PBA, Yuasa and Rohm Chucks.
Compatibility
This product works with these LittleMachineShop.com products: