Collet & Chuck Set, ER-25, 2MT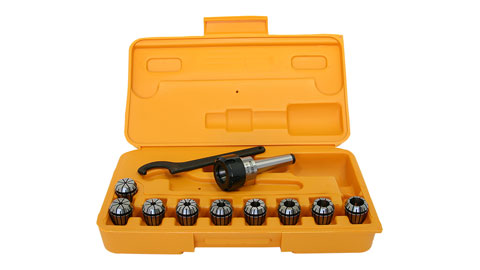 Includes nine ER-25 Collets
2 Morse taper shank
3/8"-16 drawbar thread
Includes spanner wrench and fitted case
Includes 1/8", 3/16", 1/4", 5/16", 3/8", 7/16", 1/2", 9/16", and 5/8"
Collet and Chuck set for lathes with a 2 Morse taper spindle taper. Includes nine ER-25 collets, 3/8"-16 drawbar thread, spanner wrench and case.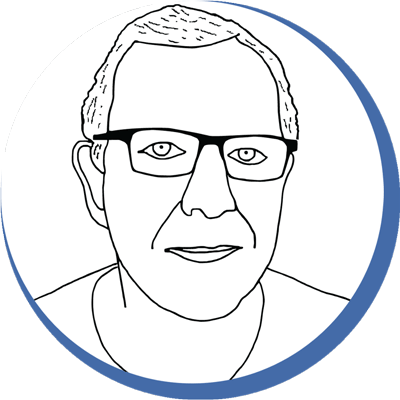 Chris' Tips
With all ER collet chucks, the collet must be snapped into the nut before placing it into the chuck. There is an eccentric ring inside the nut that engages the groove in the collet. That is what makes them self-ejecting. Tilt the collet again to remove it from the nut.

Most Chinese mills come with metric threads on the drawbar. However, the Morse taper tools we sell have "inch" drawbar threads. This is because we could not find a reliable supplier of tools with metric drawbar threads.

You might need to a make or purchase a drawbar to work with these tools.
Compatibility
This product works with lathes with a 2 Morse taper spindle taper including:
Grizzly M1015 Shop Fox 6x10 Micro Lathe
Micro-Mark 85181 MicroLux 6x10 Micro Lathe
SIEG C1 6x10 Micro Lathe
Woodstock International M1015 Shop Fox 6x10 Micro Lathe
Emco Compact 5 5x14 Lathe
Prazi SD300 5x12 Lathe
Craftsman & Atlas 612 6x18 Lathe
This product works with mills with a 2 Morse taper spindle taper including:
Prazi BF400 Mill
Prazi BF450 Mill
Clarke CMD10 Metalworker Micro Mill
Harbor Freight 47158 Central Machinery Micro Mill
SIEG X1 Micro Mill
SIEG SX1 Micro Mill
LittleMachineShop.com 4700 HiTorque Micro Mill
SIEG SX1P Micro Mill
Harbor Freight 42976 Central Machinery Mill/Drill