DVD: Shop Secrets, Volume 1: Measuring Tools CLOSEOUT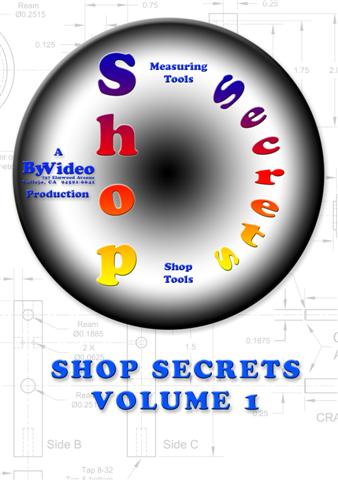 Teaches you to operate and maintain precision measuring equipment
Easy-to-understand words, diagrams, and three-dimensional graphics explain operation of the tools
Covers equipment that even experienced machinists may not know how to operate
Shop Secrets, Volume 1 Is a two-hour video on the use and care of machinist measuring tools and related machine shop operations. Produced for the beginning machinist, this video is in use at technical high schools in the US and in industry both in the US and the Far East.
Topics include adjustable parallels, backlash, calipers, combination squares, optical comparator, dial indicators, edge finders, left-handed lead screw operation, micrometers, precision squares, radius gages, shop safety, small hole gages, thread gages, telescoping gages, thread pitch gages, vernier scales, vision assists, wigglers, steel rules.
Running time: 1:52 hours.