Pump Oiler with Hard Trigger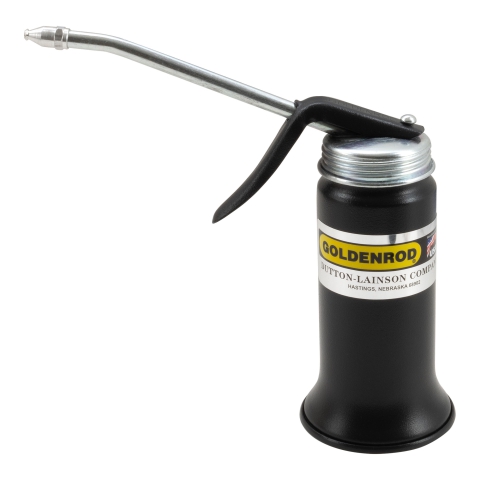 For ball oilers (and hundreds of other uses)
6 oz. capacity
Straight spout
Flared bottom to prevent tipping
6 oz. oiler with a case hardened trigger to handle thicker liquids. The trigger and container are powder coated copper bronze color. Straight spout. Flared bottom to prevent tipping.
This is an old-timey (but brand new) pump oiler to oil all those little ball oilers.
The hardened trigger means it's good for even thick machine oils as well as most types of cutting oils.