Grinding Wheel, 8" x 1" 80 Grit Aluminum Oxide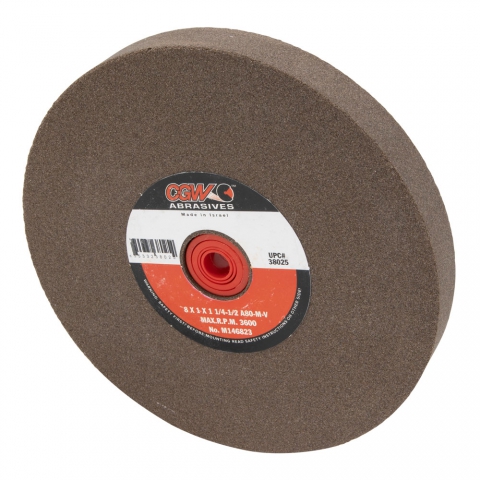 For general purpose use
80 Grit Aluminum Oxide
8" Diameter, 1" wide.
Maximum speed 3600 RPM
This grinding wheel fits our bench grinder, P/N 6242.
It is 8" in diameter, 1" wide and has a 1" center hole.
The 80 Grit Aluminum Oxide wheel is good for sharpening HSS tools and other general purpose use.
For general purpose applications. Fast cutting and cool grinding of all tool steels. For grinding, sharpening and deburring of hand tools, drills, chisels, blades and cutting tools.
Includes bushings for 3/4", 5/8" and 1/2" arbors.
Compatibility
This product works with these LittleMachineShop.com products: