Mini Mill Large Table Assembly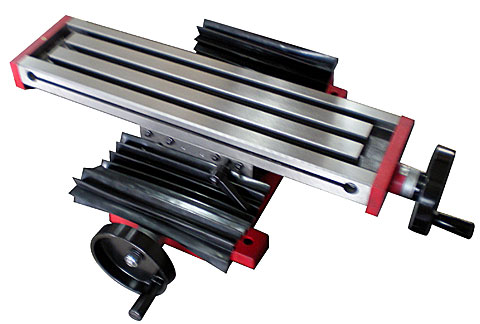 30% more travel in both directions
50% more table area
Unbolt the column from your existing X-Y table and bolt it to this one.
Great for the Grizzly G0516
This is a complete X-Y table assembly for a mini mill.
The table is 120 mm (4.73") by 460 mm (18.11"). It has three 12 mm T-slots.
The X-axis travel is 300 mm (11.8") and the Y-axis travel is 130 mm (5.1").
The dials are graduated in 0.001" and one turn of the hand wheels moves the table 0.050".
The X-Y table is made of cast iron and steel. There are adjustable gibs on both axes.
This is all you need to make a mini mill using the milling column from a Grizzly G0516 Combo Lathe with Milling Attachment.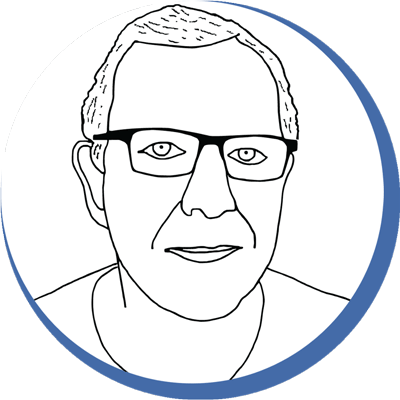 Chris' Tips
Here is an outline drawing of the X-Y Table.
Compatibility
This product works with these LittleMachineShop.com products:
This product works with the following mills. (If your machine is not on this list, we cannot verify compatibility.)
Bolton XJ-9510 Mill/Drill
Clarke CMD300 Milling Drilling Machine
Grizzly G8689 Mini Milling Machine
Hare & Forbes HM-10 Mill/Drill
Princess Auto 8507667 Powerfist Mini Mill
SIEG X2-MT3 Mini Mill
Micro-Mark 82573 MicroLux Milling Machine
BusyBee CX605 Craftex Mini Mill
Cummins (Tools Now) 7877 Mini Mill
Eastwood 32498 Mini Mill
Harbor Freight 44991 Central Machinery Mill/Drill
Homier 03947 Speedway Mini Mill
Northern Tool 49657 KLUTCH Mini Mill
Penn Tool Co XJ-9510-1 Precise Mini Mill
SIEG X2-R8 Mini Mill
Travers Tools OT2213 OTMT Mini Mill
SIEG X2P Mini Mill
BusyBee CX705 Craftex Lathe Mill Combo
Grizzly G0516 Lathe Mill Combo
SIEG M6 Multi-purpose Machine